Who We Are
An award-winning film and television production company dedicated to entertaining and informational programming for broadcast, DVD, and the web.
FFP documentaries focus on historical, biographical, cultural, and religious subjects in pursuit of human understanding across cultures, nationalities, and religions.
Currently in Production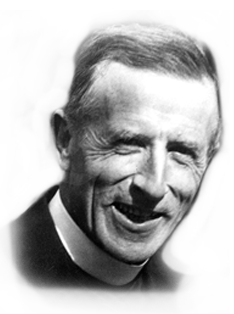 The Evolution of Pierre Teilhard de Chardin
The time is right to introduce Pierre Teilhard de Chardin
to a new generation –
the man, the paleontologist, the visionary French Jesuit priest.
His lifelong effort to reframe his beliefs in the light of evolution led to a paradigm shift in the relationship of science and religion.
Teilhard foresaw the emergence of the internet, globalization, technological innovation, and the embrace of human responsibility for continuing evolution. His legacy includes hope-filled spirituality and a robust environmental movement.
He is now the subject of a two-hour biography for public television that captures his triumphs and trials, his love for the divine and the human, and his trust in the future.